Daniel Magazine: A Look Back to Stories from 2014 - 2015
---

DANIEL MAGAZINE launching Dec. 2013.
This was the magazine's official website.
Content is from the site's 2013 - 2015 pages providing a very brief glimpse of what this magazine offered its readership.
Daniel Magazine was expected to be around for years.
Unfortunately this site didn't last forever.
We miss you.
Daniel Magazine
A new publication for the strong, driven gay Asian male launching nationally in print and internationally on web.
We have developed a beautiful website that is user friendly, mobile responsive, and interactive. Your experience on the web should be different from that on print. So we're adding video and various ways in which the international community can engage.
WELCOME
Thank you for joining us here at Daniel Magazine. We're committed to providing a space for the voice of the gay Asian community to be heard. Here you'll find articles related to the gay Asian community and profiles of encouraging individuals as well. So why is our magazine called DANIEL? Check it out in our "WE ARE DANIEL" section to learn more!
~~~~~~~~~~~~~~~~~~~~~~~~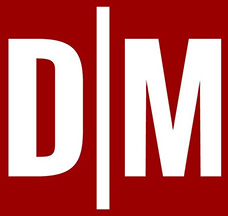 OUR "WHY"
Back in 2013, Christopher Villanueva- our founder, saw a great need for respectful representation of the gay Asian community within mainstream media. Being a gay Asian man himself, he constantly found himself subjected to stereotypes throughout his life. Mainstream media currently displays Asian men as passive, lacking leadership, the outcast, or merely the sidekick. Add the aspect of being gay, and the degradation spirals downward even more. Where are all the great individuals of the community being represented? Why weren't their stories of success and triumph being told? And so began the journey to create Daniel Magazine. With 2 annual print issues already published and multiple projects throughout the globe, the gay Asian male is slowly finding its place in media.
SO WHY DANIEL?
During our founder's early 20s, he was barely coming out to the world about his sexuality. Without any personal guidance from friends or family on "how" to be gay, Chris was left confused and sometimes ashamed of who he was. On a visiting trip back to his home state Georgia, Chris met a gentleman by the name of Daniel. He was a successful businessman that happened to also be gay and Asian. During a dinner with mutual friends, Daniel began to inspire Chris with his confidence in who he was. What began as a friendship, later developed into a mentorship. Daniel instilled in Chris the confidence and encouragement to be who he was and be proud of all that he accomplished. Our founder believed that if our world highlighted all the other "DANIELS - individuals that inspire and encourage through the work that they do and the life that they live" out there, how great would our community be.
WHAT MAKES US DIFFERENT?
There are many great LGBTQ media sources out there, but Daniel Magazine specifically caters to the gay Asian male and the community he lives in. Not only do we seek to be a platform in which intellectual dialogue can occur, but we also highlight moments and individuals that we feel deserve the spotlight. Being gay does not define you, but what you do with your life is what counts. We are also very active in the communities that we engage in and seek opportunities in which the gay, Asian man's voice can be heard. The gay Asian community is very diverse and we hope to show that diversity throughout our journey.
OUR COMPANY'S MISSION
To be a respected voice and representation for the gay Asian community within mainstream media. To bridge divides between the gay and straight community. To inspire, educate, and encourage through our stories and our commitments.
OUR EDITORIAL MISSION
To bring about intelligent and relevant dialogue that challenges perceptions, encourages discussion, and bridges divides within the gay Asian community and the environment in which it encompasses
OUR VISION
To be the leading media authority for the gay Asian community around the world by respecting and representing the diverse community that we have grown to become

AT THE CORE OF WHO WE ARE
To be the premiere lifestyle resource for the strong, intelligent, driven gay Asian man.
To highlight gay Asian leaders and catalysts within various communities.
To bring awareness to those uninformed of gay Asian lifestyles.
To support initiatives that foster a healthy environment for the LGBTQ community.
To bridge the conversation between the heterosexual community and the LGBTQ community.
~~~
An aside: My brother has had a complicated relationship with my father who is of a generation and Christian mind set that has had a hard time understanding, let alone accepting the LGBTQ community. However, after the death of our mother, our father seemed to deteriorate both physically and mentally. We both decided it was time to take action and find a Bel Air residence for seniors that had the type of facility that our father might like. For all their differences and estrangement over the years, my brother pitched right in to help me. I think we really lucked out with Hart Heritage Estates, an assisted living facility on 6.5 acres of park-like grounds in Forest Hill, MD, about a half hour from where I live. While my brother and I worked together to make the move as smooth as possible for our father to Hart Heritage Estates, we also spent time reminiscing about our childhood, college years, the estranged years, etc. We had lots of laughs and some tears. One incident that we remembered was when our father came to visit my brother in NYC. My brother had a pile of Daniel Magazines stacked on a shelf. Our father happened to pull one out and started to flip the pages while he waited for my brother to get ready to go out for dinner. What was amazing is our father never said a thing about the magazine which he simply put down on a side table when my brother was ready to leave. However, at dinner our father did say, that the magazine he was reading was rather interesting. That was it folks. No other discussion. It might not seem like much to most folks, but for my brother, it was a first. No heated discussions, no yelling, no anger. Just a simple "Interesting magazine." I think that was a break through for my father.
~~~
~~~~~~~~~~~~~~~~~~~~~
First Daniel Magazine Cover: Mr. George Takei
2nd Issue Daniel Cover: Allan Brocka, Evan Low, Telly Leung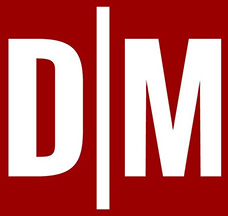 No Asians says the…Asian guy??: A Reflection on the Race Debate
by Helen Zhao
As a child growing up in Singapore, Gilbert Cheah always dreamed of moving to the United States — so dazzled was he by the glamorous western lifestyles and people he saw on TV, in movies and magazines. ….
The Language of Love's backstory: Interview with Kim Ho
By Helen Zhao Kim
Ho's monologue, The Language of Love, went viral when it hit Youtube in April of 2013. Then 17-years-old, the Melbourne native got to flex his writing and acting skills in the nine minute stream of consciousness …
We Should All Live Life With Equality
The Stars Come to LA Live for Josh Hutcherson's Nike 3ON3 Tournament
By Andrew Pham
Downtown Los Angeles is home to the Los Angeles Lakers, but the city was abuzz with a different basketball event on Friday, August 9th. Kicking ….
Avocado Women, Teenagers on Log Rides, Smartphone Porn, and More with the Filipino Comedy Tour
by Jarret Leong,
I grew up around Los Angeles, but I always considered the Sunset Strip to be foreign territory. As far as I was concerned, that area failed the three requirements of a place I will visit. First, it …
A Star Filled Night at the Rebuild Philippines Benefit Concert
by Jarret Leong
SUNDAY, JUNE 8- I had arrived at the Greek Theatre an hour early to make it to the red carpet on time, but the venue was already buzzing with excitement. It was obvious from the get go …
TREVOR PROM 2014: Stars come out to say "Life is always worth living"
By Jon Knitter
On any Saturday night there are countless parties in LA. If you frequent these gatherings often, you tend to see many of the same folks week to week, just on different nights wearing different outfits. And they're ….
Who won? : Barangay LA's "Battle of the Voices"
by Jarret Leong
When a Filipino organization puts on an event called The Battle of the Voices, you know they mean business. What began as a few friends having a singing contest in their garage ten years ago has now …..
WHERE ARE THE FILIPINOS? : The 3rd Annual Filipinos in Entertainment and Media Coverage
by Neil Protacio
~~~~~~~~~~~~~~~~~~~~~~~~~

Falling From the Nest: Tales From Gay Men Who've Been Shunned By Family
Posted on February 9, 2014 by Admin
By Neil Protacio
It's 10 p.m. on a boring Saturday night and I've got my facemask on, spooning leftover Yogurtland into my mouth. I'm watching Mulan gaze at her reflection in a tiny pond, belting out "Reflection," the beloved Disney song about how her true character will never make her the picture perfect bride or daughter. I sit there teary-eyed every time this damn song comes on because in my heart, I truly believe I connect with this girl. And though we can argue about whether or not this song addresses sexual orientation (c'mon now, Mulan pulled a fast one on all of China with that female to male transformation), I've proclaimed this song my gay anthem.
It's heart wrenching the way she sings about how she'd break her family's heart if she were truly to be herself. And as I reflect on the lyrics, it reminds me of the time my parents waved sayonara the moment I came out.
Getting kicked out by one's own flesh and blood is an interesting predicament — one that stays consistent with nature's strange phenomenon of animals getting rid of their own species. Gorillas, for example, are known to kick out rebellious alpha male wannabes into exile while insects haul anyone infected with spores out of the community so they can die alone. True to Mother Nature's mystique, humans too are guilty of giving the heave-ho. It's an intriguing, yet devastating situation especially in the Asian community.
A child dispelled from an Asian household is rare, especially in a community where family members looking out for one another is such an important cultural value. For many of us, parents look toward physical disciplining as a means to hammer in a moral lesson. And though there might be bruises… a speck of blood or two, tough love is how we've learned. But for some parents, homosexuality is like a bloodstain on a white carpet. It's cat urine seeping underneath wood tiles leaving a foul odor. It's a harmful pesticide sprayed onto the family tree with the threat of ending the lineage.
And though it's rare for Asian men to get kicked out as long as they have a shake-hand agreement with their parents to finish college before they do anything they want with their lives, sometimes getting kicked out happens out of no where.
Such was the case for Simon Pham.
As darkness blanketed the azure skies of Australia, Pham buried his teddy bear underneath his arms as he loomed about his neighborhood tucked away in Sydney's many suburbs. Nearby, a streetlight shone down upon a park bench at a nearby playground. After coming out to his mother at the age of 19, that very park bench suddenly became refuge.
The playground, a place of fond childhood memories, was certainly not where he expected to end up after coming out. Overcome by confusion, he did what came natural to him: shut down and isolate.
"I was in the mindset of not knowing what to do, whom to turn to, or where to go," the 21-year-old said. "I had my money and my phone but I didn't eat or call anyone."
He never expected this outcome after coming out to the woman he was closest to. "My mom was my best friend and we did everything together," Pham said. "I pretty much came out to my mom because I thought we were so close that it would be okay."
"She turned to me and said, 'I have no son. You're possessed by the devil. I hope you go die with AIDS." Then she said, "I have no son in this house anymore."
And with that, Pham took to the streets.
"I felt as if I was being selfish coming out just to make myself feel better," he said.
Halfway around the world, 24-year-old Robert Clarabral of Sacramento also came out to a less than warm reception; however, Clarabral made the choice to leave after his grandma threatened to kill him.
A child whose mother had divorced twice, Clarabral lived a nomadic lifestyle, hopping from home to home, to distance himself from his mother who had plans of pursuing another love interest. Instead of immediately moving in with his grandmother, a choice his mother gave him, he played Goldilocks: moving in with boyfriends until he found the right one. He relocated several times before he finally met the boy of his dreams… who came with baggage in the form of strict parents.
Clarabral proposed that they move in with his "typical Filipino" grandparents, while introducing his boyfriend as "just a friend." The plan seemed bulletproof. They'd join their grandparents in family activities like Bingo with the community just to get closer and friendlier with them.
On one of those Bingo nights, Clarabral and his boyfriend decided to go for a cigarette break. "Apparently one of my [grandma's] Bingo friends had seen us kiss and told her," he said.
She couldn't contain herself and was quick to point fingers at Clarabral and his boyfriend the next morning. "She burst into my room screaming, 'Are you gay? I'll kill you,' over and over again."
"All I did was cry. I was hysterical," Clarabral said. "My grandpa broke it up… saying, 'everything will be ok. I love you even if you're gay." The reassuring words were futile against his grandmother's disdain for homosexuality. The burden weighed so much that he moved in with his beau's strict parents who also weren't all too accepting of their lifestyle. To add insult to injury, they didn't like him because he couldn't speak or understand Tagalog.
Lance — whose name has been altered — thought he was safe coming out to his sister and her husband on his 15th birthday.
Instead, "She had a ruckus with me," the 16-year-old resident of Fairfield, CA said. "She didn't want me to be an influence on her kid. I knew [my sister] loved me to death, but she's changed ever since they've been together."
Lance had emigrated from the Philippines at eight-years-old, moving to California with his sister and her husband. Though his sister was disappointed, it was her husband that moved forward with kicking him out.
"I remember the words that came out of his mouth. 'You're going to die of HIV if you keep believing that,'" Lance recalled. "After I got kicked out, I walked and walked and walked. I ended up at my friend's house."
The experience has had its emotional ramifications. "I have become more insecure, also liking the idea of solitude," Lance said. "I have trouble with my social environment. I tend to be quiet, keep to myself."
After getting kicked out, he felt like a disappointment, as if he were a "beggar or a useless human being." Unfortunately, those feelings still linger today.
For Eric Choi, coming out on his 19th birthday was a means of reaching out to the maternal figure in his life.
"I had no relationship with my mom," the 23-year-old resident of Los Angeles said. "I was desperate at that moment. I was struggling with personal issues. I wanted to connect with her. I thought that if I did [come out], her motherly instincts would kick in."
The plan backfired. "My mom was in denial," he said. "She asked if I needed therapy. She told me that I was her son and her son wasn't gay."
Choi was ultimately shunned, leaving him at the mercy of a half-sister who was serving in the Air Force. To earn his stay, Choi helped out with her children and kept his mouth zip lock tight when it came to his sexual orientation.
"Her side of the family is conservative," Choi said. "I didn't want to say anything to her family because I didn't want to jeopardize my living situation with them."
The constant base relocation proved to be a pain in the behind. Within a span of five years, Choi traveled from California to Florida, Alabama, and then Nevada.
Meanwhile, he struggled emotionally. "I was depressed and I was seeking validation that I deserved to be loved," he said. "If my own mom couldn't love me, why would anyone else love me? …At one point, I wasn't sure if life was worth living."
After an intense argument with his sister, Choi moved back to California on his own, lugging just a scholarship he had received at a Lutheran church he began attending. The scholarship was supposed to help him out for a whole year, but after five months, he needed to take matters into his own hands. He applied and landed a job at Gap.
"If I don't make ends meet, I'm basically out on the streets," he said.
Interestingly enough, in researching for more stories of our gay homeless Asian brethren, the articles that did come up didn't have any type of fairy tale happy ending where our gay Asian protagonist runs into the arms of his now open-minded parents. In fact, the stories don't have an ending at all, instead detailing the daily struggles of day-to-day living. A Los Angeles Times article back in 2010 followed a gay Vietnamese man by the name of AJ and his boyfriend Alex. They toiled around in prostitution and drugs — a common theme in homeless America. And with not that many gay Asians coming forth with their stories, it was difficult to see whether or not the motto was true: does it get better?
Clarabral can attest to the hardship of staying financially afloat. After a few months, he ended up moving back with his grandparents.
"I couldn't handle being by myself," he said. Clarabral teetered on an on-and-off job at Macy's, handling stock, while his boyfriend had moved out of the country to "start over." Though they attempted a long-distance relationship, they ultimately ended it.
Clarabral had to rebuild the broken bridge between him and his grandparents. "When I went back, I didn't talk about it," he said. "I just lived there as if nothing happened." Luckily, during his time away from them, Clarabral's grandmother had become more accepting of him. "She was shown a picture of me in drag," he remembered. "She was like, 'hoy, you look so pretty! You get your good looks from your lola!'"
However, Clarabral has started anew — holding onto a new job, a new boyfriend, his grandparents, and his mother who he now keeps in touch with.
Pham also returned to where he had originally left, moving back in with his mother after staying with a close friend for a couple of weeks. According to Pham, the bond with his sister was his main reason for returning home.
The face-to-face conversations with his mother are deliberately short — mostly limited to "hello" and conversation regarding his rent payments. He currently works as a manager at a local Thai and Lao restaurant, along with a part-time job at a wedding studio.
Lance eventually found a new home with his father and his stepmother, opting to keep his mouth shut about the whole ordeal. "If I tell him, I'm going to get kicked out," he said.
"I've learned not to trust anyone," Lance said. "I got to see [my sister and her husband] in their true colors. She's my own flesh and blood, but now I know how they are." For Lance, the silver lining will come once he graduates from high school and moves out for college.
He added that he has given up his dreams of becoming a fashion designer, since everyone in his family has made careers out of the medical field or law. He deemed his own goals "selfish."
"You see, I actually had everything planned, but now I'm going down the practical side," Lance said. "I don't want to be a disappointment to my family anymore."
Choi, to this very day, has been making it on his own, climbing the ranks of the Gap team and eventually being promoted to manager. He lives in Azusa, CA., and has kept his distance from his mom.
"She does call from time to time," he said. "But every time it's the same thing. She's in denial. She asks me if I've found a girlfriend yet and I tell her 'I'm gay, so no.' It's become routine. Two months later, she'll call and ask the same question."
Choi thinks being a conservative Korean had a lot to do with his mom's lagged acceptance of his sexual orientation. "I'm sure it was hard for her since I'm her only son. I'm supposed to carry the name," he said.
There was a long pause on the phone after he answered.
When I conducted these interviews, there was always a long pause in between answers. It was a combination of getting choked up just thinking about it and having to attend to work-related matters, but nonetheless, there was always a positive note to attach at the end of each answer. Choi, being the most reluctant of the group to even proceed with an interview and unfortunately being the only one I interviewed who remains kicked out and struggling, suddenly spoke up with a bit of a positive tone to his voice.
"But coming out gave me a chance to finally be happy," he said.
ARTS AND ENTERTAINMENT
Avocado Women, Teenagers on Log Rides, Smartphone Porn, and More with the Filipino Comedy Tour
Posted on June 27, 2014 by Admin | by Jarret Leong,

I grew up around Los Angeles, but I always considered the Sunset Strip to be foreign territory. As far as I was concerned, that area failed the three requirements of a place I will visit. First, it is a little far from the freeway. Strike one. Second, it has more traffic than it knows what to do with. Strike two. Third, parking is difficult and very expensive. Strike three.
But tonight I was covering an Apl.de.Ap sponsored event at the Comedy Store, so I set aside my Angeleno prejudices and ventured into the unknown, cruising down Fountain to Sunset. Seeing the strip up close, I could understand the appeal of the legendary neighborhood. The place possessed a neon majesty, with all the bright advertising shining against a backdrop of a pollution-tinged sunset. The glamor of the glory days of the Sunset Strip has faded somewhat, but its charm is still very much intact.
Tonight's Filipino Comedy Tour was organized by the Apl.de.Ap Foundation and entertainment veteran Rembrandt Sabelis to raise money for reconstruction in the Philippines, where some areas are still feeling the effects of Typhoon Haiyan. The tour also serves to highlight some of the rising Filipino talent in comedy, a trend that is gaining serious momentum.
It was a mild evening on the patio of the Comedy Store. Guests, performers, pageant queens, and sponsors lingered around the red carpet, nursing massive cans of PBR or tumblers of Jameson. Traffic was especially heavy that day and some of the talent hadn't quite arrived yet, giving me a chance to chat with people in a relaxed setting. I spoke with Manny Streetz of KIIS FM, one of the hosts of the evening. He felt that Filipinos and comedy was a natural combination. "All Filipinos are funny. They're all funny. We love comedy. I don't think I've ever seen a serious Filipino. They just wanna laugh, they wanna live life."
The comics seemed to agree. Jewish Americans have long been a strong presence in comedy, which they credit to their culture of riffing off of each other at home. However, Filipino culture has its own way of nurturing talent. "When you're with your family, it's always like a talent show every time there's a party or social gathering, so I was always in front of a crowd as a kid," Justin Rivera told me about growing up in a Filipino household.
Keith Pedro, Heineken in hand, gave me a little background on how he got involved on the project with Rembrandt Sibelis. "We got together, held hands on the beach, gave each other some back massages. I said 'I like your technique, you really got some knots out of my neck, so Imma work with you'", which, as far as I know, is completely and unimpeachably true. When I asked about the efforts to give back to the Philippines, he told me, "Comedy is the only way I can give back. I believe the best way to give is through the gifts that God gave you."
daniel_comedytour-25
Dante Basco with Manny Streetz
Ultimately the event is about helping those still suffering from the tragic typhoon, and Joey Guila had this to say: "Laughter is very very healing. I had cancer before and while going through therapy I would watch comedy, and I feel like it totally healed me, so I wanted to give back."
When it came to show time, people filtered into the comedy club. The small stage was flanked by burnt-orange neon lights, which Keith Pedro found to give off a very strong 70's porno vibe. The show was well attended by foxy looking women, an ursine wrecking ball-shaped dude, and men in suits, providing the comics plenty to work with when riffing off the crowd.
Putting together a write up about a comedy event has a few challenges in that it is no fun at all to try to recreate their jokes here, but I'll do what I can. Michael Quu opened up the show, professing his love for thick women. "I call them avocados, 'cause they're the good kind of fat." Comic Justin Rivera, whose background is in magic, married the two together. "If it's funny, it's comedy. If it's not, it's magic," he assured the crowd.
Kevin Camia, a Comedy Central vet, appeared in what he called his "church clothes": tucked-in button-down shirt with slacks. His conservative appearance made his absurd stories about dry-humping girls on the log flume that much more outrageous. Dante Basco, best known for portraying Rufio in Hook, performed a couple hard hitting pieces of slam poetry about growing up in rough parts of Philadelphia. Joey Guila took some shots at Vietnamese food, joking that the soups are so damn big he wants to just jump in like its a hot tub. He mixed in some beat boxing into his set, jamming with DJ R1CKONE.
Easily the raunchiest comic of the night, Keith Pedro had some fun making jokes at the crowds' expense while sipping at another bottle of Heineken. He noticed a busty woman seated in the front and wondered, "I bet when you shower your stomach don't get wet." The ease of watching porn in the age of the smartphone was also a popular topic of the evening, with both Keith and Ron Josol lamenting the lengths they had to go through to get porn in their youth, namely the humiliation of visiting the porno section behind the saloon doors of the video store.
The entire evening was a complete riot, with a level of talent high enough that I could barely drink my beer for fear of spitting it all over the girls in front of me. As a showcase of rising comedic stars from the Filipino community, The Filipino Comedy Tour well positioned to highlight the growing presence of Asians and Filipinos in entertainment.
Really though, Dante Basco said it best. "When I got into town in the 80's, they didn't know what a Filipino was, including casting directors and other folk. Now we have some really prominent Filipino comedians like Rex Navarrete and Jo Koy, and that's awesome. Now we're seeing new cats like Joey Guila and Ron Josol coming up and it's beautiful. It's beautiful because it's just showing that Asian Americans as a whole and Filipino Americans in particular are as much a part of the fabric of American culture as [other ethnic minorities]. This is our time right now."

ARTS AND ENTERTAINMENT
IS MEDIA TO BLAME FOR WHAT YOU FIND SEXY? A TALK WITH GIL CHEAH
Posted on August 28, 2014 posted by Admin
By Helen Zhao
As a child growing up in Singapore, Gilbert Cheah always dreamed of moving to the United States — so dazzled was he by the glamorous western lifestyles and people he saw on TV, in movies and magazines. Living in a former British colony with hardly any media of its own in the 1970s, Singaporeans like Cheah and his friends grew up on a steady diet of TV shows from the west and images of Caucasian models in magazines. "So we had a very white ideal of what beauty is, what a guy should look like," Cheah said. "I had always envisioned that I would move to the U.S., go to college, get a job, and have a white boyfriend. "When I went to Boston, you could say I was a confirmed 'potato queen'. I was only attracted to white guys. And I wouldn't date an Asian guy because I didn't find other Asian men attractive just as I didn't see myself as attractive—because I wasn't white."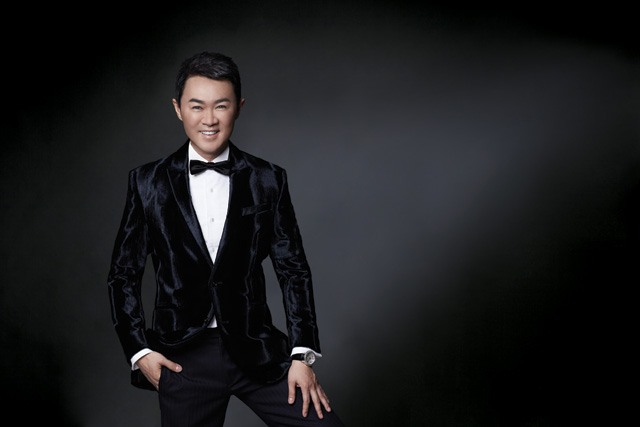 But while attending college in Boston, Cheah quickly found a part of his dream wasn't so easily attainable. He realized that although he was attracted to white guys, the reverse wasn't true. "When I started going out in Boston to the clubs, I felt really invisible because no one was paying attention to me, even after being introduced to them," he said. "I soon realized that just as I had this overwhelming preference for white guys, most of them had an aversion to dating Asian men. They just saw you as someone they were not interested in romantically, even if they were interested in being friends.'
He did find success with men who specifically liked Asian guys, though dating them was never quite ideal. "They were the guys who only dated Asian guys and who would slide up to me at a bar and say, 'Ni hao' and seemed to know pickup lines in every Asian language," Cheah said.
"I would go out with them and they would always be checking out other Asian guys and trying to get their numbers even while out with me. I realized it wasn't just an attraction to Asian men, it was more a fetish; they were more into my being Asian anything else about me. When I inquired more on what they found attractive about Asians, they would mention generic and stereotyped qualities—"exotic features" "smooth skin" and "sweet and quiet personalities" of Asian guys. "It seemed almost impossible then to meet guys who weren't either specifically attracted to or repulsed by my race. Race was always the unacknowledged 6,000 lb gorilla in the room. It was always the first and only factor that mattered. I knew other Asians guys who were gorgeous but who also faced the same blanket rejection, just because they're Asian and that was the deal-breaker."
But while Cheah saw how his race was the primary factor on which he was accepted or rejected, he says he didn't question his own racial requirements for dating. That changed one evening at a bar in Boston when he was approached by another Asian, whom he described as "really gorgeous." "He came over and said hi and we started talking," Cheah said. "He asked me if I was 'sticky' and I didn't understand what he meant. I said, 'What do you mean by sticky?' He's replied, 'You know, you like sticky rice. You like other rice, other Asians. Like me, you know.'"
Cheah recalled his reaction: "I was like, 'Oh.' Despite being flattered by his attention I had this internal recoil. I told him, 'Oh no, I only like white guys, not Asians.' "He looked disappointed. But he didn't seem surprised. He said, 'Yeah all the Asian guys I meet in Boston don't like other Asians. They only like white guys. He asked me why but I was at a loss for words."
The question stuck with Cheah all night and for the first time, he questioned his aversion to dating other Asians and his singular attraction to white men. "Why did I have such a visceral reaction to the idea of dating another Asian?" he thought. "And why, even though I could recognize that he was such a good looking Asian guy and he was so nice, would I not consider dating him? Why was it so important to me that the guys I date be white?
"It was soon evident to me that growing up in a society where all the media images were white had something to do with it. All the male models in magazines, the stars on TV and in the movies—they were all white. As a young person growing up in such an environment, your tastes and preferences become colonialized and you think the only standard of beauty is white. "And that was the same reason why most of the white guys in the US weren't attracted to Asians, because they too have shared the same media and have the same singular standard of beauty, which is mainly white."
As a journalist, Cheah wanted to analyze the phenomenon empirically as he would for an article. Over the next few months, he started reading about the issue of racial preferences in romantic relationships and talked to as many people as he could about it. "I needed to understand why this was happening, and how it was happening," he said. "The first thing I needed to know was whether my experience was unique to me and my several friends, or whether it was widespread. Were other Asian men in the U.S. primarily attracted to white men only and avoiding dating other Asians? I discovered that this phenomenon was pretty widespread and not just in the gay world."
A few months later, Cheah moved to New York City, where he met many other Asians. Talking to straight Asian male friends, he realized that they too faced similar situations with both Caucasian women and Asian women. "It seemed that most white women were not interested in dating Asian guys, and surprisingly, most Asian women weren't attracted to Asian men either. While Asian women are considered desirable and attractive by both white and Asian men, the opposite was true for Asian men, in both the gay and straight world."
In the "hierarchy of desirability" as he describes it, Cheah observed that Asian men "were at the very bottom." Cheah says the only areas where he found Asians more open to dating each other was in California, especially in the metropolitan areas of Los Angeles and San Francisco. "It made sense that in cities where there were a lot of Asians, you grow up with more role models who share your ethnicity and who look like you, whether it's on the football or baseball teams in high school or in magazines and on TV,' he said. "And as a result, both white guys and Asian guys and white women and Asian women are more open to dating Asian guys. "There is such a sense of powerlessness when you realize the reason you are being rejected is your race, which is something you cannot do anything about. And that you as the individual is not even being considered; the rejection has been made instantly. You start questioning your worth. You question your attractiveness, and I wanted to get to the bottom of this whole phenomenon, which I was learning was pretty widespread."
In addition to reading and interviewing, Cheah also conducted his own research and tests. He started with some simple experiments such as venturing into AOL chat rooms with a friend and creating almost identical profiles. "We had profiles but no photographs," he said. "I created a profile that would describe myself. I put my race—I put an Asian guy. My friend would go in the same chat room and he would have a profile but he wouldn't put his race. We made sure the profiles were very identical with the only exception being the race. "We go into the chat room and we were checking with each other and he would tell me, 'Okay I've got six guys chatting with me right now. How about you?' I said, 'zero.' Ten minutes later, he would tell me, 'I've got twelve guys talking to me right now.' I said, 'I've got one and he only likes Asian guys.' "And he said, 'now I'm going to do the big reveal. I'm going to tell all the guys I'm chatting with right now I'm Asian.' And all twelve stopped talking to him. And they didn't even know what he looked like. The fact he was Asian was enough for them to lose all interest even if a minute ago they had been planning to meet him for sex."
All of this fueled Cheah's fascination, and he continued his research by interviewing as many Asian men as he could online, making sure there was a wide geographic spread to his interview subjects. "I would ask them, 'Tell me who you were first attracted to that you remember,'" he said. "And it was 'oh this Hollywood actor, this male model' and the common denominator is that they were all white. You start putting together the whole story about how they became that way."
In NYC, Cheah was then working at the nation's leading Asian American publication, aMagazine, and had by then developed an expertise on the subject of how Asians were portrayed in American media. "From the 1920 Hollywood movies straight through to 2000, I studied Asian images in the media, in movies, television and print," he said. "And I saw this pattern which continues to this day, even if you were to include recent Hollywood films like Wolverine. "It's always the case of the white guy who rescues the Asian woman from the Asian man. Asian women are hyper-sexualized: they are beautiful, alluring, they're every white man's dream. In the movies the Asian men are the either the villains, the nerds or the comic caricature. Even when the big superstars from Asia like Jackie Chan come over to the U.S., they never get the girl—they're the comedic relief. He's the big action star, but he doesn't get the girl."
It isn't just in Hollywood where this gender imbalance in acceptance and image is so evident; it's just as obvious in TV news, Cheah points out. "It's called the 'Connie Chung Syndrome' named after the former anchor of the CBS Evening News, who was the first Asian American and second woman to be named a nightly anchor for a major news network," he said. "Coast to coast, you will see a lot of Asian American women anchors on TV but hardly any men.
"There was a study done in 2002 by the Annenberg School of Communications at USC, called, Asian Male Broadcasters on TV: Where Are They? According to the study, within the top 25 TV markets, there were 106 Asian American anchors—86 women and 20 men, representing a very lopsided 81% to 19% ratio. And the reasons are the same—the TV stations respond to what their audience wants and what the audience want to see are Asian women and not Asian men. This all just adds to a culture that marginalizes Asian men, which in turn has a huge influence on what people consider attractive—and this includes Asians' own self images as well."
While some say that racial preferences are natural and should not be an issue, Cheah asserts that preference is shaped very much by media and cultural influences—which in the U.S. are largely dominated and controlled by white men. "We would be very naïve to think that our preferences aren't influenced by the dominant culture or that there's no bias involved when decisions are being made on what to promote or feature," he said. "American consumer psychology and habits are all influenced and shaped by media and marketing. Why do you choose one brand of coffee or bottled water or clothing label over another?
"Sexual or romantic preferences are really ingrained from when you're very young and in very large part by what we see in the media we consume and are exposed to. And we have to be aware of it. You can't hold the media blameless, and just say that it doesn't matter how they portray Asian men or Asian women… We have to hold them accountable." He points out that Asians are still far behind other ethnicities in lobbying media companies for greater and more accurate representation and the images of Asians in the media have remained largely unchanged for the past few decades. And as a result, the desexualized image of Asian American men is pervasive and affects the community. "If you actually look at different ethnic groups, most black women are attracted to black men, Latino women like Latino men," Cheah said. "However, in both the heterosexual and gay world Asian men are not considered desirable or attractive even by Asian men and women themselves. It's because the media images are so bad. "If you're Latino, you've got a lot of positive Latino media images. There is Latino TV, there are Latino magazines. Same thing for African Americans too; in Hollywood, in magazines, on TV, you have a lot of sexy black male stars who are leading men. What we get in Hollywood are characters like Leslie Chow in The Hangover.
"TV Personality Yul Kwon put it well when he said, 'When I was growing up, I was very much influenced by what I saw, and more importantly what I didn't see, on television. Whenever I saw an Asian American man on television, he was inevitably a kung-fu master who could kick ass but he couldn't speak English, or a computer geek who could figure out algorithms but couldn't figure out how to get a date. And for myself, I really think I internalized a lot of these images.'"
Despite all the research, interviews and experiences he has had on this issue, Cheah had no plans to write about it. "Although I had given talks at various Asian American events and to college groups around the country during Asian Pacific American Heritage Month, I had never written about this issue," he said.
But that changed after a conversation he had with aMagazine's then editor, Dina Gan. "I was telling her about my experiences and the information I had gathered and she thought it was a fascinating subject that needed to be shared and more widely discussed. She asked me to write an article about my experiences and observations and I did so."
The article, entitled "The Truth About gay Asian Men" was published in 2001 under the nom de plume, Jason Chang. "I didn't want to use my real name because I didn't want the article to be colored by its association with me as the magazine's associate publisher," Cheah said, "and I chose that pseudonym because it was an Asian character in a gay comic strip who was portrayed as a sexy guy that every other character was either dating or wanting to date. It was the opposite of how Asian men are viewed in the real world and I thought it'd be the perfect pseudonym."
The reaction to his article came fast and furious. No other article in the magazine's 12-year history generated so much reaction, both for and against it. While most readers praised the piece for insightfully addressing a long-overlooked issue, some others attacked the article for what they perceived was criticism of racial preferences in romantic and sexual relationships. "Interestingly all the criticisms came from either white guys who date Asians exclusively or from Asians who date white guys exclusively," Cheah recalled.
While magazine articles have a shelf life of just the month they are out on newsstands, Cheah's piece took on an afterlife of its own when it started appearing on numerous websites. It has even became part of the reading list for Asian American and sociology courses in colleges and been cited in numerous scholarly and research articles. "I was really floored when I Googled and saw how widely the article had spread and how many had used the research and ideas I presented as the basis for their own writings and studies," Cheah said. "And it was a great way for me to close that chapter of my life in the US because shortly after that, I relocated back to Singapore."
Over in Singapore, Cheah noticed a very different attitude about race and sexual preferences. "Over here, the Asians do not have a preference for white guys and are actually attracted to each other," he said. "They grew up in a society where there are ample media images of Asian men who are attractive and sexy and there's none of the inferiority complex about their ethnicity that affects so many Asian American men.
"Here, when you meet a guy, your race is not the issue as it was in the U.S. It's neither a handicap nor an asset. It's your other qualities that will determine whether someone else finds you attractive." He added: "I think that when I recognized that there were other Asian guys who were really hot and sexy and attractive… once that barricade fell in my mind, I thought to myself, 'Well maybe I could be an attractive Asian guy too, you see.' "What's important to stress is some guys will feel they are attractive in spite of the fact they are Asian… They bulk up, they get tattoos and whatever it is, but they don't really embrace their Asianness because they can't accept it. They're kind of cocky and they think they're hot because of their muscles, but not because they're Asian.
"The key thing is to not think you have to make up for the Asianness. The Asianness is an integral and beautiful part of us." Cheah now chooses his romantic partners based on their personhood, without racial requirements. "But viscerally, emotionally, I bond best with Asians," he said. "Culturally, I'm very American, so I click well with Americans of any ethnicity. And the people I get along best with are Asian Americans, because it's the best of both worlds."
Although he is largely removed from the racial issues that affect Asian men in the U.S., Cheah has kept up with developments and says that things have changed for the better, but a lot still needs to be done. "Today in the major cities, you have sizeable populations of Asian Americans and for young people growing up in these communities, they have a better chance of seeing role models that can shape their views of themselves," he said.
But he notes that the prejudice against Asian men in the gay community hasn't changed. "Today one of the main ways that gay men meet each other isn't in bars but through mobile apps. There are dozens of gay apps like Grindr, Jack'd, Scruff, Hornet and Manhunt, where men can meet men for dates or sex or whatever. And the one thing they all have in common is that you will see profiles where white guys will plainly state, 'No Asians!' or worse."
A quick search on Google brings up a myriad of such profiles, some politely stating "Not into Asians" and others blatantly racist, such as "I've blocked more Asians than the Great Wall of China" and "Asians, prease reave mearone" and "You should have a face pic and a huge... lack of Asian-ness." "When I see those profiles so gaily stating "No Asians!" it brings me back to the years in the U.S. when the rejection based purely on race was such a familiar and frequent encounter," Cheah said. "It shows me how much still needs to be done."
HOW TO HAVE A HOT SEX NIGHT
October 13, 2015 by Hendri Yulius
Frankly speaking, in terms of sexual exploration, I learned a lot from porn when I was in my early twenties. But, as I have gotten a little older, I have found that porn is not adequate — and sometimes even misleading — in learning how to have a hot sex. (Although Jenna Jameson along with journalist Neil Strauss did write her memoir under the title, How to Make Love Like Porn Stars).
We are living in a "sexualized" era whereby more and more people are open to talking about sex at the dinner table, sexy couples frequently make out on television shows, not to mention the proliferation of porn into everyday life. But there are a lot of resources outside of porn and the media available for us to learn about hot sex — ranging from philosophy and social psychology texts to literature, film, and even books on biology.
In this article, I intend to explore texts outside of the porn sphere to help us realize hot sex in our lives — to coax it beyond the confines of our imaginations.
Step #1: Courage, Fearlessness, and Confidence
E.L. James' Fifty Shades of Grey became a world literary phenomenon. It is rare that an erotic novel tops bestseller lists worldwide. The growing popularity of BDSM-themed novels is driving more and more female writers into the literary market with page-turners full of hot sexual scenes.
One of these is S.E.C.R.E.T by L. Marie Adeline. It tells the story of a young widow, Cassie, who one day discovers a notebook left behind by a mysterious woman in a café. This book brings Cassie to a secret women's club that goes by the name of S.E.C.R.E.T — made up of a community of women striving to fulfill their sexual fantasies and their desire to have very pleasurable sex.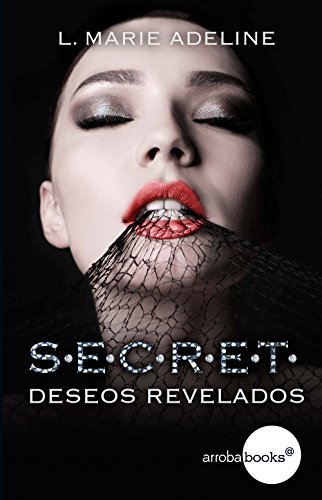 There are ten guidelines for each member in achieving her goals. Those that I found useful for gay men include courage, fearlessness, and confidence. These are the initial stepping-stones to the "main course." Courage and fearlessness are related to your ability to express your desires and sexual fantasies to your partner(s).
There is nothing wrong with having consensual sexual fantasies. In communicating them, you can transform your imagination into reality. Another crucial thing is confidence.
Without confidence, courage and fearlessness mean nothing. It is related to what you feel about your own body and sex appeal. In her book More Hot Sex, bestselling author, journalist, and host of HBO's The Sex Inspectors, Tracey Cox, highlighted the importance of considering oneself attractive — and thereby projecting a confidence that increases one's attractiveness. If you think you look good, you move and behave more confidently. As a consequence, others tend to perceive you as more attractive.
Another key point in boosting confidence, she says, is to not idealize. We tend to compare ourselves with ideal standards of beauty, which can cause despair when we do not meet such criteria. Feminist writer Naomi Wolf studied this problem in the early 1990s — releasing an international best-selling book, The Beauty Myth, in which she argued that normative values of beauty are socially constructed.
In her book The O Project, Indonesian writer Firliana Purwanti conducted research on sexual pleasure among Indonesian women. She discussed factors she found that both helped and hindered women in achieving orgasm — ranging from genital mutilation, emphasis upon virginity, and more.
The book includes a special chapter dedicated to XL (extra large) women — discussing Purwanti's findings based on interview results that body satisfaction plays a significant role in experiencing sexual pleasure. It shows that orgasm and sexual pleasure are also rooted in the state of mind. If you are feeling uncomfortable with your own body, it may be difficult to reach climax.
Do you want to be dictated to by socially constructed ideals? You don't have to look like a model in order to be sexy. Be confident and use your body as a medium to obtain pleasure instead of regarding it as an object that determines your value.
Step #2: Take Things Slowly
I had always been afraid of anal sex. I pictured it as a very painful act until a friend of mine gave me a deck of cards, entitled The Gay Sex Deck written by Oliver Peers with consultant Dr. Sean Cummings (whose name reminds me of…ahem!) The deck contained fifty cards split into three major categories: foreplay, full sex, and sex play. I think my friend gave me such a present because he was worried that I would die without having ever tried anal sex.
When reading the cards, I came across advice recommending that anal sex be approached with caution, especially for beginners. A-ha! It sounded so appropriate for me. I also read that the passive partner should always be fully relaxed. If there's any pain, one should pause or stop. Second a-ha!
Taking things slow is key. So, passive and active partners must communicate with one another. In order to begin, prepare lube and condoms. Use lots of lube and ask one's active partner to enter slowly until one's sphincter is adjusted to the penis.
The key here is to go slow. There is no point in rushing. This is not a sports competition. One can build the atmosphere of intimacy by kissing, touching, and whispering each other's names, showing that you're willing to taste each other.
In 50 Ways to Play, Debra and Don Macleod, the husband-and-wife authors of sex-help books, express concern that sexual pleasure is all about instant gratification nowadays. Quickies are so easy to come by. Online virtual sex is only a click away.
With the booming of Fifty Shades of Grey, they wrote a book of BDSM tips for couples with the reason that BDSM takes a slower, sexier approach. They argued that it builds anticipation, basks in each physical sensation, and prolongs the sexual experience to intensify orgasmic release.
I know not every one is really into this "kinky" stuff. But, at least, it shows how important intimacy is in sexual intercourse at a time when instant sexual gratification is becoming the new black.
There is no need to rush. Enjoy every single moment, from foreplay to the "main course." Look into his eyes, take off his shirt slowly, feel your bare skin against each other, and whisper his name in his ear. Delaying the climax will make him want you more and more.
Without any exaggeration, I can say that taking it slow has worked for me — helping me to overcome my fear and anxiety. Now I enjoy anal sex very much.
P.S You also can use a dildo to stretch the sphincter before your partner enters it.
Step #3: Let Hands, Mouths, and Tongues Do The Job
In More Hot Sex, Tracy Cox dedicates a special section to same-sex matters. Though I have discussed how exciting anal sex can be, it is not the only way gay men can obtain sexual pleasure. For instance, a respondent Cox interviewed named Richard, 42 years old, argued that not all gay men have anal sex and that hands, mouths, and tongues can do the job more than adequately. I agree completely.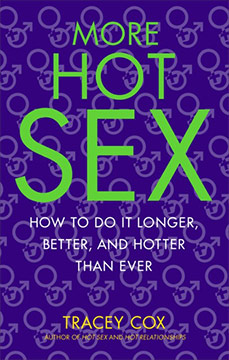 For me personally, my nipples are erogenous zones. Once my partner played with them with his tongue, it helped me a great deal in reaching my climax.
The key here is to identify one's own sexual preferences. Some people may love anal sex; some may love oral sex. It is all about choices in maximizing our pleasure using available body parts instead of just the penis and butt.
Pleasure is not only about penetration; it is more about discovering your own preferences and erogenous zones, and then hitting those with the right "weapon."
Step #4: Not Everyone is Getting More than You are
Something called sexual intelligence was developed in 1998 by Dr. Sheree Conrad and Dr. Michael Milburn from the psychology department at the University of Massachusetts, Boston. They distributed questionnaires to about 500 people in the U.S and around the world to gauge the differences between a rich sex life and a disappointing one.
Being sexually intelligent means not only knowing all the biological factors that make us sexual beings, but also knowing ourselves. But, in this era with the growing proliferation of sexual images and representations in the media, how can we know ourselves and not be dictated to by the stereotypes portrayed in the media?
In their book, these two academics highlight four media inspired myths about sex. 1) Everyone else is getting more than you are. 2) Your body is not good enough. 3) Sex — if you could get it — will solve all your problems. 4) If necessary, get it by force.
Understanding these myths perpetuated by the media may help mediate feelings of inadequacy when your sex life seems so much less exciting than the characters you see on television or in the movies. We demand more and more sex without really knowing what we need and what we really want. We are trapped in this hypersexualized culture without really knowing ourselves. Furthermore, Conrad and Milburn contended that the great sex life the media seems to promise us is, indeed, obtainable — once we learn to ignore the media's message about how to obtain it. No one's sex life is perfect.
Now, all you need to do is know yourself and your partner better. Ask yourself what you really want in a sexual relationship. At the end, like the title of one of Icelandic singer Bjork's songs, you can say that the pleasure is all mine.
So, now my question is — are you ready for hot sex tonight?
(References: Sexual Intelligence (2001) by Dr. Sheree Conrad & Dr. Michael Milburn; S.E.C.R.E.T (2013) by L. Marie Adeline (2013); The Gay Sex Deck (2009) by Oliver Peers and Dr. Sean Cummings; More Hot Sex (2007) by Tracey Cox; 50 Ways to Play (2012) by Debra and Don Macleod)
JUNGLE CIRCUIT PARTY- IS THIS THE NEXT SONGKRAN?
November 7, 2015 by April Casono
Angels and demons, gods and goddesses, Dracula and Frankenstein, marvel heroes and monsters, tribal warriors, amazons and jungle dwellers… name it and Jungle Circuit Party Manila had it! Everyone gathered for one night of partying with the craziest, most eccentric costume creations ever.
October 30 was definitely an ecstatic, spooky night to remember. The HOUSE Bar (located at Remington Hotel, Pasay) was at the epicenter of one of the newest Halloween Ball themed celebrations in Asia. Having a 400 seating capacity and a 1200 standing capacity, JUNGLE had no problem packing the venue. The party began at 9PM and not a single minute passed where there weren't walk-in party goers lining up and strutting their amazing costumes for all to see. I can say that I was truly amazed at all the well prepared costumes and makeup designs.
To hype up the crowd, they flew in multi-talented Asian -DJ Odin from Taipei, 3 international Filipino DJs- Brian Cua, Toy Armada and Jay Santos, a Filipino trance DJ- Jay Miraballes, and Brazilian DJ- Romeo Cavalcante. There were also live performances from Martin Buen and Emcee Orion as well as rave performances from House Society Dancers and Universo Robot. The night would not be complete without great drinks from Jose Cuervo Silver (partnered with Margarita and Mojito), the official liquor partner/major sponsor of the said event. Lawrence Castro, the brand manager of Premier Wine & Spirits Inc., stated in an interview that the company chose Jose Cuervo Silver rather than its Gold counterpart ,specifically, because this was a night for the "bold" individual. Jose Cuervo Silver marketed their drinks to the event's target group of party-goers, the LGBT community, with a matching tag-line, "It's like vodka…but with soul." Although the event benefited from having Jose Cuervo as a sponsor, Castro added that gratitude was more on him for being part of the amazing event.
JUNGLE, one of the country's most high profile circuit party to date, was organized by Kristian Sangalang of Kris Nuevo Events Management, who has also coordinated other events outside the metro like Cebu, Davao, Cagayan de Oro and Boracay for the past years. Nuevo stated he had been to circuit parties in different parts of the world and has always dreamt of having a world-class international circuit party here in the Philippines. He also said he will not stop until he makes a statement on what Circuit partying is really all about, which is a festival of empowerment, joy and ultimate expression of freedom. He is in full support of the LGBT community and he believes that Filipino LGBT deserves more presence and representation- a passion that has prompted him to lead such events as JUNGLE.
It was indeed a mystical night where all felt the warm, positive energy of the straight and gay community partying together like unleashed animals existing in a world of bizarre fantasy that only JUNGLE could offer.

Why is Daniel Magazine important?
The gay society, specifically the gay Asian community, is in dire need of some identity. The gay Asian community is littered with stereotypes, no visible role models, no identity, and subject to a lot of prejudices. It's important that leaders within our community are highlighted to encourage people within and outside of the gay Asian community to acknowledge the strength of the gay Asian community. There are over 18 million Asians in America and it's safe to say there's a healthy amount of gays within that demographic. This community will only grow with time and now is the perfect time to embrace the moment.
Who is it targeting?
Primary Group
Strong, driven gay Asians- The magazine will lean towards articles, subjects, interests that are relevant to the driven gay Asian. Everything from fashion, food, dating, politics, technology, cultural editorials, and etc. will be included in the magazine.
Sub-Categories within Strong, driven gay Asians: Intellectuals- This group of gay Asians are very much aware of the validity or invalidity of what they read. They typically pursue careers that require an academically sound background. Their focus in this magazine would typically be politics, culture, editorials, and critiques.
Fashionistas- This group of Asians are very in-tune with today's fashion. Their lifestyles are very particular and pursue quality over quantity. They're very sensitive to trends in society. They'll be looking for fashion tips, to fashion wear, to fashion events.
Artists/Dreamers- These are the gay Asians that follow their dream despite the hardships that may follow or meet them. They're ambitious and have found strength within themselves to follow their heart. Their lives involve arts, social gatherings, and concerts. They're all about the art of life. They'll be wanting to engage in galleries, social events, hip clothing styles, and music.
Blue-Collar Gay Asian- These are gay Asians that are driven but just driven to succeed. They work hard in their craft and want what the everyday American wants. They're the baristas, sales associates, nurses, and post office workers. They want a family, lover, house, and career. They're interested in what's realistic and follows the norm. They're very family oriented and tend to put family first in almost all their decisions. They'll want useful information such as housing tips, family tips, relationship tips, career tips, finance tips, and travel.
Secondary Groups
Eye Opening groups:
Curious/Closeted/Young Asians- This magazine will look to open the eyes of gay Asians that have yet to develop an identity for themselves. They are fairly new to the gay lifestyle and what's in store for them. They are seeking a sense of direction in their life and this magazine will look to encourage them to get out there and make something of their life. Articles that focus on coming out and bridge making organizations will appeal to this group.
Heterosexual community- Because gay Asians, or gay's in general, are such a new addition to many heterosexual communities, it's important to help break down stereotypes. Many gay Asians are subject to stereotypes such as being weak, twinky, and followers. We want to present gay Asians that break down these stereotypes and live lives that are in direct contradiction to those stereotypes. It's not to say there aren't gay Asians that aren't the latter, but it's to highlight that there's a wide spectrum of gay Asians.
What makes it different?
Everything that Daniel Magazine stands for or is involved in will stand for quality, authenticity, and success. No other magazine in America has brought so much focus to the gay Asian male community. Gay Asians do care about identity and success and seek a safe haven where they can express themselves. Many gay magazines are fairly broad and don't include gay Asians in a strong light. Asians are often looked as inferior, even in the gay community. This magazine will prompt various communities to look at gay Asian men in a different light.
Many other magazines have failed in catering to the Asian community because they stay within a certain perspective. It's important that this magazine creates a conversation outside of just the gay Asian community. One of DANIEL's goals is to bring a norm to gay life in society. In order to accomplish this, we must make a magazine that continually collaborates with communities outside of the gay Asian community. Bringing in contributors, whether it's writers, photographers, models, or celebrities that aren't gay will allow a more comfortable environment for various communities to be involved.
~~~~~~~~~~~~~~~~~~~~~~~~
FAQ
With a venture so new to the media world, you're bound to get a lot of questions. Below are some of the "Frequently Asked Questions" we've been given. If you have any additional questions you need answered, please feel free to go to our CONTACT US page and we'll get back to you as soon as possible.
Are you only online or are you also in print?
We're actually both! The print is our special edition of Daniel Magazine that comes out at different times throughout the year. Majority of our content is online so that we can ensure Daniels throughout the world has access to Daniel's articles.
How do we get a hold of the print?
The print is normally a paid item but thanks to our partners and sponsors or most recent magazine is free. Send us an email requesting a copy and we'll send you it. *Shipping cost not included
Where is Daniel Magazine based? Is it national? International?
Daniel Magazine is currently based in Los Angeles,CA. Although majority of our content involves the California area, we are looking to expand our reach throughout the U.S. and across the globe.
Why is Daniel Magazine specifically focused on males? what about females?
Great question! Many individuals have asked why Daniel does not focus on females as well. We believe that each gender is special and have specific needs and interests. Topics such as sex, relationships, health, and even fashion can be very different for both. But the main reason is because we believe that a female should be leading the conversation for the females and not a gay Asian male. Our founder has worked hard to create Daniel as inclusive as possible, regardless of ones sex. However, when it comes to female specific issues, we are currently seeking a female from that community to lead the conversation. Don't worry, we believe a gay Asian female magazine is just around the corner.
Am I able to be a contributor to Daniel Magazine?
YES!! We welcome writers to contribute to the dialogue. Email your inquiry to info@danielmagazine.com
How can I partner with Daniel Magazine?
Contact us at info@danielmagazine.com and we'll be happy to see how we can work together. Daniel Magazine wouldn't be where we're at without the great help and support of the community.
Can I be featured?
Daniel Magazine prides itself with seeking quality individuals and giving them a platform from which their story can be told. If you believe you have a story to share that can inspire, encourage, or educate, we'd love to hear it. Email us your inquiry and we'll get back to you as soon as possible.
---
---

DanielMagazine.com